Sumo's Weekly Wrap-Up: 7th November
07.11.14
Play
Blog
SumoSalad
It's been a week of pop-culture mayhem here at Sumo HQ. Taylor Swift aerobics, the Mean Girls reunion, embarrassing gym stories and some spice thrown in for good measure in this Weekly Wrap-Up (actually, it helps your memory!).
Embarrassing Gym Stories
The folks at News.com.au asked readers for their embarrassing gym stories, and they do not disappoint. The embarrassing activities included farting during squats/yoga (we've all been there), split pants, and being used as the gym equipment!
Do you have any stories of your own to add?
Taylor Swift's 1989 Aerobics Mash-Up
Probably the best thing you will see today, possibly the rest of this year. We are exhausted just watching these people!
Mean Girls Reunion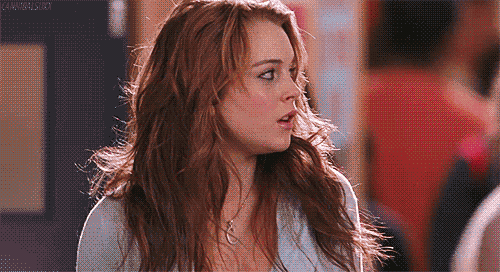 It's been 10 years since this iconic teen flick came out, and to celebrate the cast caught up with Entertainment Weekly. In it they revealed there was once talk of a sequel, which they sort of regret not doing.
When asked what the girls thought their Plastics character would be up to now, Lindsay said Cady would be in Africa with Oprah helping people. How nice.
Remember to Spice it Up
We're no strangers to the power of spices, and now even more research by Victoria's Swinburne University suggests a compound in Tumeric can assist with memory loss, fatigue and concentration.
Maybe those Spice Girls were onto something….
That's all for this week!
Happy & Healthy Eating…
SumoSalad
MORE to Digest